逓信省型式試験合格受信機写真
Radio set Passed Examination by The Ministry of Posts and Telecommunications

第35号 テレビアン R-52型 5球スーパー 山中電機(株) (1948.6.12合格) 5,500円

No.35 Televian Model R-52 5 tubes Super Heterodyne, Yamanaka Electric Co., Ltd.  Passed at 12/06/1948, Original Price: JPY5,500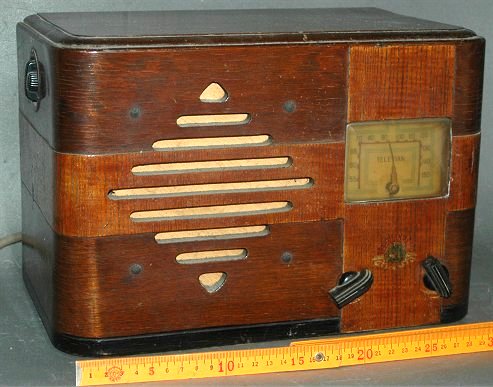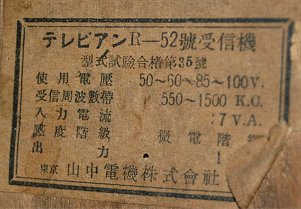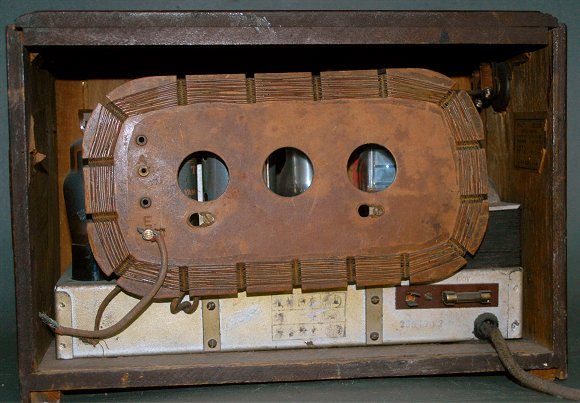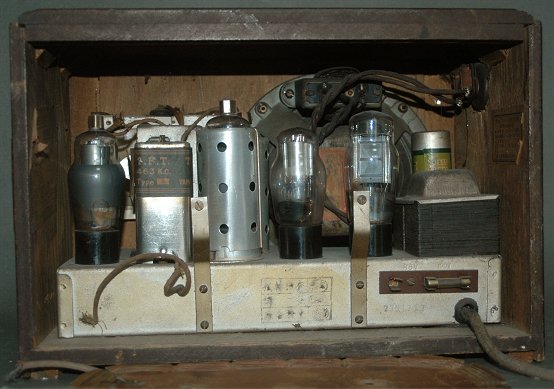 TUBES: 6A7-6D6-6ZDH3-6ZP1-12F, Permanent Dynamic Speaker (6.5")

戦前からの大手メーカー、山中電機の普及型5球スーパー受信機。キャビネットのデザインは戦前のラジオを思わせる保守的なものである。内部はアメリカのラジオの影響でループアンテナを採用している。同じ型番で、戦後風のデザインのキャビネットのものも確認されている。

 Yamanaka Electric was one of leading company of Japanese radio industry founded in 1920's.
This model was their low cost super heterodyne.
Design of cabinet was old pre war style but loop antenna and tracking-less variable capacitor was used like American radio.
The variation that used different cabinet existed.
(Collection No.11115)