日本ラジオ博物館
ROOM 3:Radio Phonograph & Audio Division
Japan Radio Museum - Radio Phonograph Division
| Contact us | LINKS(in Japanese) | ENGLISH | お知らせ|
---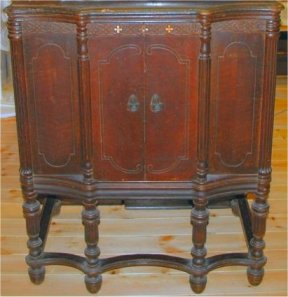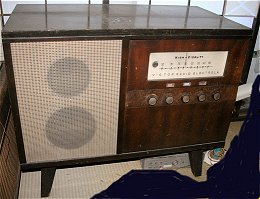 INTRODUCTION
In 1925, the history of electronic recording and reproducing was started.
In this museum, We are displaying the history of 50 years radio phonograghs and stereo sets(*) .

(*)We difined the word "Radio Phonogragh" is record reproducing equipmet with electronic pick up and amplifier (include record player only).
---
---
1920-31 The bigenning of Radio Phonograph
The beginning of Radio Phonogragh

1932-36 Early Japanese Radio Phonograph

Radio Phonograph in 1930's

1937-45 Japanese Radiophonograph at War Time

To Prohibition of phonograph

Filmon

1946-50 fter the War : Reconstruction of Radio Phonograph

Japanese Radio Phonograph from 1946-1949 

1951-57 orn of LP

Early Japanese Radio Phonograh for LP Records

The Beginings of Audio manufactuers

"Hi-Fi" Radio : Radio as Audio Equipment

Early Hi-Fi tuner (AM)

  The beginning of Stereo Broadcasting

1958-70 The Era of Stereo and FM

The Popularization of Small Record Player

The Popularization of Stereo Set

The Growth of Japanese Audio Industry

The Popularization of Small Stereo Set

The beginning of FM Broadcasting
---
The construction of web site will be changed. Please link to this top page. Thank you.

Contact us
Copyright (C) 2007 T.Okabe Japan Radio Museum All Right Reserved
(edited from 06/09/2007)
---